Salisbury Steak with Mushroom Gravy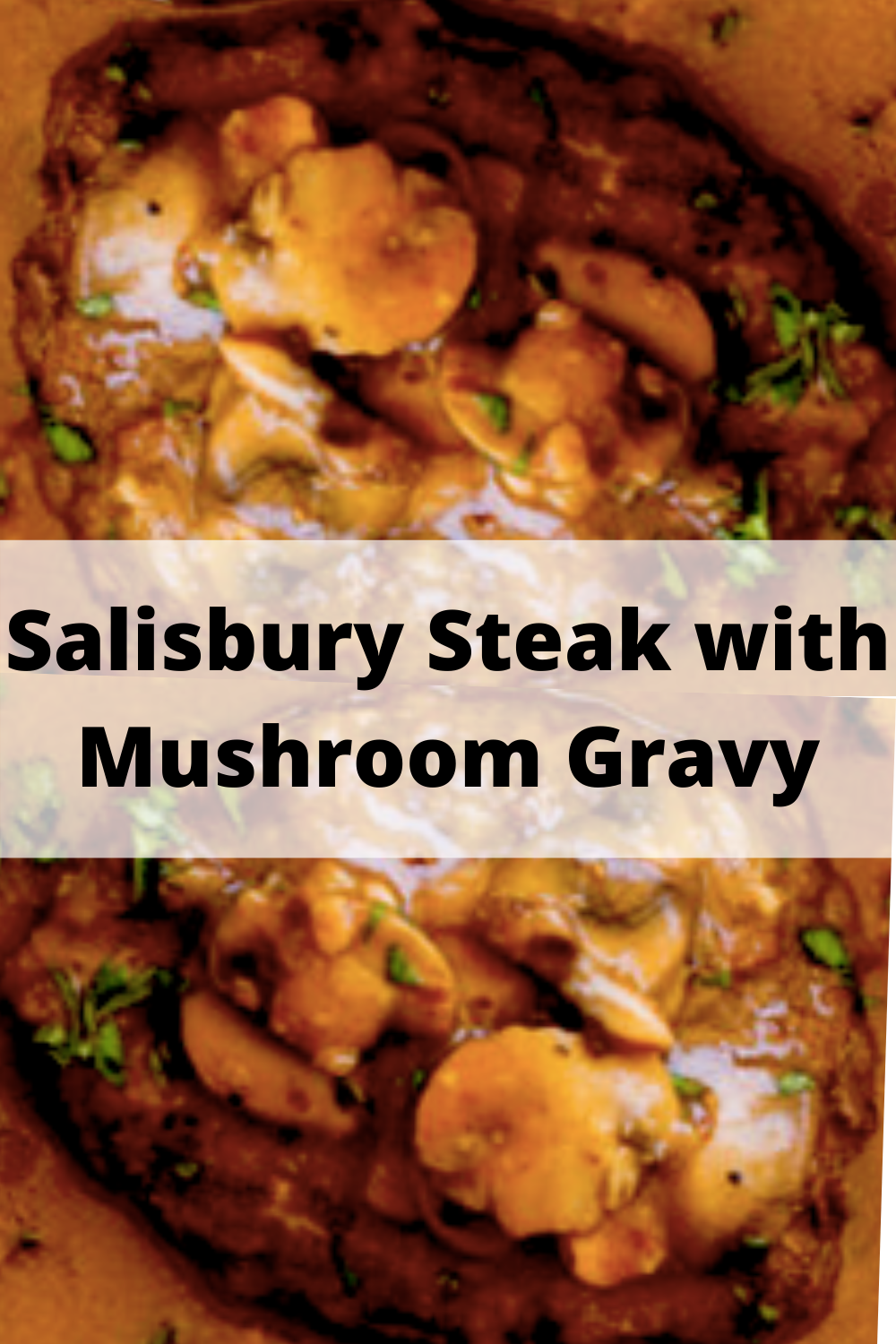 Salisbury Steak with Mushroom Gravy

Prep Time: 10 minutes
Cook Time: 20 minutes
Total Time: 30 minutes
Serves: 4

Ingredients
1 tablespoon olive oil
1 pound lean ground beef
1/3 cup panko breadcrumbs
1/2 yellow onion, sliced
1 tsp Italian seasoning
1 Tablespoon Worcestershire sauce
1 tablespoon ketchup
1 Tbsp yellow mustard
1 large egg, beaten
salt and pepper, to taste
parsley, for garnish

For the gravy
1 Tbsp olive oil
1/2 yellow onion, sliced
8 oz. cremini mushrooms, sliced
2 Tbsp all-purpose flour
1 tablespoon ketchup
2 teaspoons Worcestershire
2 cups beef broth
salt and pepper, to taste

Directions
In a large bowl, add the beef, breadcrumbs, ketchup, Worcestershire sauce, mustard, egg, salt and pepper. Mix until well combined, and with your hands, shape into 4 oval shaped patties.
Heat 1 Tbsp oil in a large skillet over medium-high heat. Place patties in the pan and cook until golden brown, 3 to 4 minutes on each side, or until the internal temperature reaches 160 degrees F. Remove and set aside on a plate.

To make the gravy.
Heat 1 Tbsp oil in the pan and add the onion and mushrooms and season with salt and pepper. Cook until tender, 3-5 minutes. Sprinkle the flour over the onion mixture, stir, and allow the flour to cook for a minute. Sir in ketchup, Worcestershire sauce and beef broth and bring to a boil, then reduce heat to low. Place the patties back into the pan and spoon the gravy, mushrooms and onions over the patties. Continue to cook until the steaks are heated through. Garnish with parsley if desired. Serve warm with mashed potatoes or rice.

Leave a reply.
Your email address will not be published.